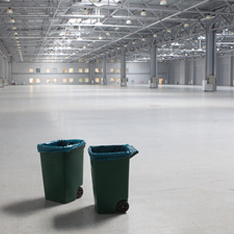 Industrial Cleaning . If your business includes operating machinery, using complex equipment, is based within an environment where virus's spread quickly and is situated in a non-domestic building then you will most likely require an Industrial Cleaning company.
Dirt Busters Industrial cleaners are responsible for creating and maintaining a safe, clean and hygienic environment within premises around Newcastle. Dirt Busters Industrial Cleaners ensure that work is carried out to the highest standards and meeting all the current health & safety or Hygiene regulations. Most Dirt Busters Industrial cleaners work within:
• Warehouses 
• Hospitals 
• Laboratories 
• Factories & other Industrial Facilities 
• Prisons 
• Schools 
• Retails Outlets 
• Health & Leisure Facilities 
Dirt Busters industrial cleaners are trained in specialised cleaning techniques and have up to date equipment. Industrial cleaners are fully trained to clean complex machinery and areas without causing damage. Not having the correct training or equipment could not only be expensive to repair or replace but could be highly dangerous.
Here at Dirt Busters we are experienced in all forms of industrial cleaning and ongoing maintenance. We follow all Health & Safety regulations and meet all industry standards.
Areas we Cover:
Industrial Cleaning Newcastle | Industrial Cleaning Durham | Industrial Cleaning Sunderland | Industrial Cleaning Middlesbrough